LLM in
LLM in Legal Research
Utrecht University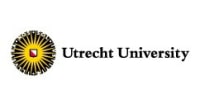 Program Outcome
Acquire legal and academic skills by actively conducting research;
Learn to produce texts that are relevant to legal academics and scholars;
Participate in and carry out research projects.
You may, for example:
Perform part or all of a contract study;
Write an extensive academic case note;
(Co)-organize an academic seminar in your area of expertise;
Cooperate in the preparation of international academic conferences;
Publish an article in an (international) scholarly journal;
Prepare a comparative legal study.
In addition, you will take courses in advanced comparative law and philosophy of science. You will also learn different methods and techniques for researching legal matters.
Utrecht University's Legal Research program is widely renowned, particularly in the fields of European, international and comparative law. As a Legal Research student, you will receive high-quality contemporary teaching in a stimulating academic environment. Our inspiring and committed researchers, such as Professor Janneke Gerards, Professor Elaine Mak, and Professor John Vervaele will share their knowledge with you and encourage you to take part in or help organize activities like conferences and seminars. They may also invite you to assist in their own research.
Career Opportunities
Towards a Professional Career
After finishing this Master's program in Legal Research, you can pursue a career in legal research, finding a research position at a university or in one of the major law firms, the research departments of Supreme Courts in various parts of the world, or, in the Netherlands, at the Supreme Court of the Netherlands, Council of State or the Research and Documentation Centre (Wetenschappelijk Onderzoeks- en Documentatiecentrum) of the Ministry of Justice. You also will be well prepared for legal practice at a national or international law firm, at a company or in a non-governmental organization, in the judiciary, or in a government or non-governmental position.
Towards an Academic Career
In research aspects, this program can be excellent preparation for a subsequent Ph.D. program. You may become a Ph.D. fellow at a university in the Netherlands or abroad.
Admissions
How to apply?
Our application process is done online. Please visit our website for more information on the application process.