LLM in
LL.M. in American and Transnational Law (Online)
University of Dayton School of Law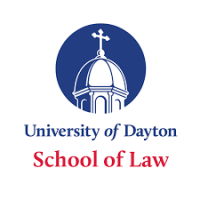 Curriculum
Online Courses: (12 Courses- Total Credits 30)
Core Courses - Credits
Rankings
In addition to being at the forefront of internationalizing online legal education, the University of Dayton School of Law had the biggest jump in rankings in the 2022 U.S. News & World Report for Best Graduate Schools rankings.
Human Rights Center of Excellence
We partner with various schools across the globe in an effort to illuminate the topic of Human Rights—Dayton Law's Online LL.M. program is proud to have highly accomplished legal scholar Carlos Bernal among its faculty. Professor Bernal is a top 5 most cited constitutional law scholar in the world and is highly decorated in Colombia. He has been awarded Colombia's Order of Boyaca and the Medal Jose Maria Cordova. The Order of Boyaca is Colombia's highest honorary distinction for eminent citizens and for nationals of friendly countries of Colombia; Queen Elizabeth II of England and U.S. President Joe Biden are recipients.
Scholarships and Funding
Free Application, Financial Aid Available
Dayton Law is committed to affordable, quality online legal education.
Guaranteed generous financial aid scholarships afforded to those who apply by priority deadline.
The general tuition rate for the 2022-2023 academic year is $1274/credit, but generous partial tuition scholarships are available. Interested applicants are strongly encouraged to email mioannides1@udayton.edu for a preliminary scholarship assessment.
University fees are currently $25/semester. There are no additional costs for students in UD Law's Online LL.M. Program.
Career Opportunities
Opportunities Abound
Graduates of the Online LL.M. Program can expect to be well-prepared for careers in the following fields:
Law firms with global law practice
Practice in areas of federal law like immigration, trademark, and veterans appeals
Transnational Practice Areas