Université Paris-Panthéon-Assas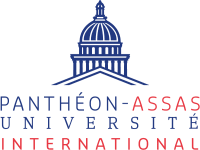 Campus Features
The University headquarters are situated in Paris 5th district, Place du Panthéon.
The LL.M. International Business Law's courses will mostly take place at the Centre Assas, built in the beginning of the 1960s and renovated in 2016, a 30 000 square meter campus in the heart of Paris, next to the jardin du Luxembourg. The LL.M. AWArDS's courses will mostly take place in the heart of the Saint-Germain-des-Prés District, at the Institut de droit comparé (28 rue Saint-Guillaume). For both programmes, Students will also have the opportunity to be hosted for certain courses in the Law firms of some of the teaching staff members.
International campus: Paris 2 Pantheon-Assas University advocates diversity and cultivates a true synergy between research, instruction, and application. The university welcomes nearly 2,500 foreign students (14% of the total enrolment), as well as inviting over 200 guest lecturers every year. This vital opening to the world is assured by a continuous exposure to other cultures, philosophies, and diversified approaches to learning.
Ever-growing and comprehensive library database: the new Assas library offers resources specialized in law, economics and business administration and a database with online catalogues, publications, and periodicals.
Lecture room: a study room is available only for LL.M students.
Restaurant: cafeteria open from Mondays-Saturdays from 9:00 am to 8:00 pm.
Sport Service: proposes over 60 athletic activities (among them rowing, boxing, fencing, soccer, swimming, rugby, yoga…), as well as specialized training. Spread over 200 time slots, from 8:00 a.m. until 10:00 p.m. on Monday through Friday, these opportunities are accessible at beginning, intermediate, and competition levels.
Print shop: Available at the Library.
Internet and phone connections: Free wifi access around campus.
Locations
Paris

Rue d'Assas,92, 75006, Paris

Dubai

Dubai, United Arab Emirates

Quatre Bornes

Uniciti Education Hub, Royal Road, Pierrefonds, 72448, Quatre Bornes, Mauritius, 72448, Quatre Bornes