LLM in
LLM in American Law for Foreign Lawyers
Indiana University Robert H. McKinney School of Law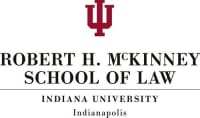 Curriculum
The program includes
Area-specific coursework with a wide range of elective options
Externships, clinical courses, or pro bono legal service and optional practical training (OPT) opportunities
A research component and Master's thesis (optional for the American Law for Foreign Lawyers track)
Advanced English as a Second Language (ESL) instruction (the law school will provide a 50% scholarship for these courses if required)
The opportunity to publish your thesis, if in a thesis track, on the ScholarWorks network at Indiana University. This network makes your research available to lawyers and legal scholars worldwide.
American Law for Foreign Lawyers track
If you are a lawyer or law graduate from outside the United States, the American Law for Foreign Lawyers track at IU McKinney School of Law can create the following opportunities for you:
Gain practical and theoretical knowledge in selected areas of American law
Learn the skills of legal research, analysis, and communication essential to understanding and applying American law
Strengthen your ability to effectively represent foreign clients in transactions with American entities
Enhance your ability to provide representation in your native countries to American clients
Obtain a degree that can make you an attractive candidate for an academic appointment in your native country or elsewhere
Build an international network of professional contacts
Refine your English language skills and understanding of American culture
Obtain a degree permitting you to sit for bar examinations in several American jurisdictions
Curriculum
Required courses for international students (6 credits required)
Contract Law for LL.M. Students (2 credits) or Tort Law for LL.M. Students (2 credits)
Introduction to the American Legal System (2 credits)
LL.M. Legal Writing and Analysis I (1 credit)
Legal Research for LL.M. Students (1 credit)
Recommended courses
Contract Drafting for LL.M. Students (2 credits)
LL.M. Legal Writing and Analysis II (1 credit)
U.S. Constitutional Law for LL.M. Students (2 credits)
American Law and elective courses (18 credits)
Students in the ALFL program will create a customized program of study in collaboration with your Faculty Advisor. Students are encouraged to take a wide range of courses that provide a strong foundation in American law and lawyering skills. Many courses have specific prerequisite requirements, and you should always consult with your Faculty Advisor when building your schedule.
Online options
IU McKinney offers a substantial and increasing online course catalog, with most courses open to students in the LL.M. degree program. LL.M. students may earn nearly 50% of their required credit hours online (up to 11 credit hours). These courses are built, and taught, with the same attention to excellence in law school pedagogy that students enjoy in live classes.