LLM in
Master in European and International Tax Law (LL.M.)
University of Luxembourg, Faculty of Law, Economics and Finance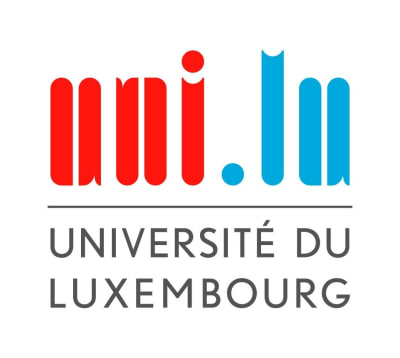 Key Information
---
Campus location
Luxembourg City, Luxembourg
Tuition fees
EUR 200 / per semester *
Application deadline
30 Apr 2024
Earliest start date
16 Sep 2024
* per semester
Introduction
About
This highly-specialized LL.M. prepares graduates to become leaders in their respective areas of tax expertise – be that in a private law practice or accounting firm, in government administration, in the judiciary, or in academia.
Students will be prepared to master the general principles of tax law in order to be able to work with new or unfamiliar legal rules and to successfully recognize issues arising in new taxing jurisdictions, in this ever-changing field.
Additionally, students will learn to make use of the extensive Luxembourg tax treaty network and gain first-hand exposure to real tax issues and the jurisprudence of the Court of Justice of the European Union. This program puts a particular emphasis on the interaction of tax treaty law with domestic tax law, as well as the effects of primary and secondary EU law on domestic tax rules.
During the course, students work on several case studies under the supervision of leading tax law firms and participate in research projects organized by the ATOZ Chair for European and International Taxation.
5 reasons to specialize in European and International Tax Law at the University of Luxembourg:
The Program benefits from Luxembourg's key position in international finance and the support of international tax law firms located in the country, who are keen to meet our students for internship and possible future employment opportunities.
Courses are taught by a mix of leading academics and practitioners from Luxembourg and Europe.
Students acquire practical skills in a tax-practice workshop with coaching from professional experts.
The Program benefits from close interaction with research activities by the ATOZ Chair for European and International Taxation. For the best applicant(s), the ATOZ Foundation offers a prestigious scholarship of up to 10,000 EUR to cover the costs of living and studying in Luxembourg.
Students graduate with a degree that is tailored to the requirements of the Luxembourg tax practice, ensuring excellent employability prospects. Due to the international perspective, the skills obtained are equally relevant for students who want to work abroad.
Curriculum
Structure of studies:
Students applying for the Master in European and International Tax Law can enter directly into the second year of the Master program (M2) with the goal of obtaining an LL.M. degree. This requires the successful completion of four years of studies amounting to 240 ECTS, typically by having obtained a Master degree in law or equivalent studies including courses in European law and tax law. Students will be admitted upon a decision of an admissions committee.
Applicants who have successfully completed three years of studies amounting to 180 ECTS (typically a Bachelor in Law or equivalent studies) are eligible to apply for the common first year of LL.M. studies at the University of Luxembourg (M1). It offers a variety of courses in European and international law from which students may choose in order to prepare for the specific requirements of the second year (M2).
Career Opportunities
Career opportunities
Students will be prepared for employment opportunities in the legal tax and advisory sector, financial or law firms, national administrations, and European and international institutions. The LL.M. in European and International Tax Law also provides a springboard for further academic studies at PhD-level.