Master in International and European Law
Home ›
LLM ›
Master in International and European Law
Program Description
Key features
2 years programme (3 semesters full-time/in-class courses + 1 semester of dissertation preparation)
state-accredited Master´s degree programme
possibility to spend part of the study at one of our 40 Erasmus+ Partner institutions
close contact with professors and stimulating environment
scholarship opportunities for outstanding students
The programme is: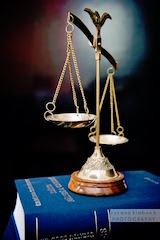 modern and unique …
it prepares students to reflect and critically analyze current legal and political trends of international and European law
it provides a challenging and innovative focus on both International and European law and their mutual interaction
comprehensive …
it addresses a whole range of general as well as specific topics and profoundly examines their interaction
it offers students an inclusive knowledge of crucial subjects, fosters their critical thinking and enhances practical legal skills
tailored and specialized…
it enables students to choose from a broad range of elective and optional courses
it allows students to develop new levels of creativity in cross-cutting areas of the law (e.g. human rights protection; environmental law, institutional law)
student-oriented …
it is a medium sized programme with convenient study groups that stimulate interaction among students and Faculty
it offers a number of scholarships for qualifying students (read more)
it provides the guidance of an advisor who to assist with organization of academic and other activities
it includes a wide variety of support services (read more) and extracurricular activities (read more)
internationally oriented …
it offers a unique, rewarding and stimulating international climate as it welcomes students from various countries around the world
it presents the opportunity to spend a part of the studies within a very special network of Erasmus+ partner institutions across Europe and other institutions around the world
the Faculty and academic staff have extensive international teaching and research experience with a deep appreciation for cultural diversity
selected courses are taught by additional international experts from academia and practice in cutting-edge areas of the law
International, National And Regional Career Opportunities For The Future
Diverse, challenging opportunities are available for graduates ready to achieve their professional goals and this includes practice at all levels, work with government agencies and positions in international organizations as well as in administration, business, development, finance, investment, industry, technology, trade and new areas of growth in the twenty-first century. The door to stimulating employment opens cutting-edge opportunities.
List of courses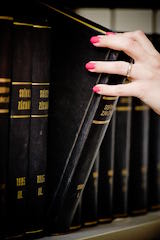 First year of studies
Core
Winter semester
Public International Law I.
Introduction to Scientific Methods
Constitutional Law of the European Union
History of EU Integration
Summer semester
Public International Law II.
EU Economic Law
Private International Law
Elective *
Winter semester
Summer semester
Law of International Organizations
EU Human Rights Protection
International Human Rights Law
EU External Relations Law
Optional *
Winter semester
International and European Moot Court I
EU Recht – der Binnenmarkt und die Rechtsprechung des EuGH
French in EU Law I.
Summer semester
French in EU Law II.
EU Competition Law
Comparative Law
Second year of studies
Core
Winter semester
Multi-level Constitutional dimension of the EU
Diploma Thesis I.
EU Institutions
Summer semester
Elective *
Winter semester
Law of Armed Conflict and Use of Force
Optional *
Winter semester
International Economic Law
International Criminal Law
International Commercial Arbitration
Constitutional Systems of European Countries
Summer semester
International and European Environmental Law
European Civil Procedure
Current Economic Issues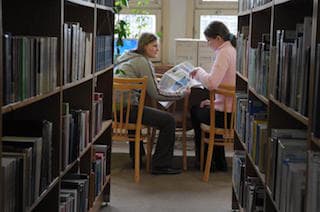 How to apply
Application deadline: 15 July
Complete the online Application Form at admission.upol.cz
After filling in the online application form, upload and submit the following documents:

Structured Curriculum Vitae (signed)
Certified copy of Bachelor´s degree diploma in law or similar field of study. You are also eligible to apply during the last year of your current study programme, provided you obtain your final degree and submit a certified copy before 30 September of the respective year.
Official academic transcripts and certificates from the University (or a certified copy)
Letter of Motivation
Letter of Recommendation – from a professor or an academic who can assess applicant's ability and motivation to enroll in the program
Proof of English language competence (CEFR level B2) – to be proven by English language certificates (TOEFL, IELTS, CAE, CPE) or documents about previous university studies in the English language
Passport Copy of valid passport or European ID card – a photocopy of the page with a photograph and personal data

All the documents stated above (accompanied by a certified translation to Czech or English, if not originally in one of these languages) must be submitted by the deadline also as officially authenticated hard copies by regular mail, express mail or registered mail to the International Relations Office of the Faculty of Law.
Pay the application fee of CZK 580 (equivalent in EUR) online or by a bank transfer.
The decision on admission is based primarily on documents submitted by applicants; if necessary a video call/skype interview with the applicant may be required.
Last updated Jun 2020
About the School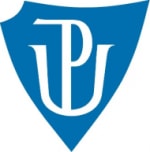 It is the university, together with a number of other educational institutions that makes Olomouc the top student city in the Czech Republic – where every fifth person in the city is a student!
It is the university, together with a number of other educational institutions that makes Olomouc the top student city in the Czech Republic – where every fifth person in the city is a student!
Read less