Master in procedural law
Home ›
LLM ›
Master in procedural law
Program Description
Differentials Course
The need for practical improvement and acquisition of new theoretical knowledge drive and demonstrate to legal professionals the importance of continuing education in its various forms, especially with the entry into force in the year 2016, the new Civil Procedure Code, which will result in the need for legal professionals to upgrade to face the new procedural scheme of the new law. Inserted in this reality, the specialization course in Procedural Law of the University Center Tiradentes (UNIT-AL), in partnership with Superior Law School (ESA - OAB / AL), proposes a multidisciplinary graduate, theoretical and practical, aimed at updating and the formation of a professional able to act in various areas of law, with emphasis on the New Code of Civil procedure and its relationship with other branches of science procedural. This is an innovative project as it covers issues and practices inherent to the various legal professions. The approach used in the course goes on to consider the professional needs of lawyers and new challenges in the training of a law degree.
Goals
General:
upgrade the professional legal careers with a view to the modification engendered by the advent of the new Civil Procedure Code; provide knowledge and legal practice in experiential and instrumental bias; and promote the theoretical and technical-scientific discussions.
Specific:
train professionals with critical and reflective thinking to act with full responsibility for the produced legal acts;
provide the necessary knowledge of the tools and technical tools to manage any litigations within Brazilian jurisdiction;
allow students to structure information and provide conditions for the development of capacity for reflection, analysis and synthesis.
TARGET AUDIENCE
This course is the various legal professions, since all judicial activity requires a clear understanding of the legal phenomena instrumentally, that is, focused on procedural performance. In this sense, the course is aimed at lawyers, advisors and legal counsel, prosecutors and public defenders, as well as all those preparing for such careers, mainly due to the entry into force in 2016, the New Code Civil lawsuit.
METHODOLOGY
The courses will be conducted through lectures, in which theoretical and practical aspects will be addressed, including cases of discussions, being always encouraged the active participation of students, as well as the previous reading of the content to be taught.
Last updated Mar 2020
About the School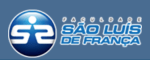 Developing the society through quality services related to education and culture.
Developing the society through quality services related to education and culture.
Read less