LLM in International Human Rights Law
Home ›
LLM ›
LLM in International Human Rights Law
Read more about this program on the institution's website
Program Description
This advanced course in human rights taught by international experts offers a unique and distinctive focus on the theories and practice of rights, producing a vibrant environment for exploring this significant area of law and policy.
This programme will give you advanced knowledge, greater understanding and critical insights into current systems of human rights legal protection and human rights debates.
You'll explore different domestic, regional and international human rights legal systems to analyse how rights have been legalised, developed and enforced through the theory and practice of human rights.
You'll investigate the law relating to the protection of life and human dignity, freedom from torture and other ill-treatment, freedom of expression, and human rights with regard to media organisations, terrorism, health care, the family and disabled people.
Research and professional insight
You'll benefit from the expertise of leading academics in a stimulating research environment. Our research groups include:
Centre for Business Law and Practice (CBLP)
Centre for Criminal Justice Studies (CCJS)
Centre for Law and Social Justice (CLSJ)
Centre for Innovation and Research in Legal Education (CIRLE)
Course content
The compulsory modules studied will give you the opportunity to:
Examine the concept of rights in political philosophy.
Explore global and local human rights concerns.
Investigate the impact of international human rights.
Analyse the relevance of international human rights to domestic law.
Compulsory modules will also enable you to hone your legal research and writing skills, which you'll be able to demonstrate in your dissertation – an independent piece of research on your chosen topic.
You'll also benefit from our Support in Academic and Personal Development programme. This runs alongside your taught academic programme in semester one and is specifically designed to complement the School's induction activities and ongoing academic skills support for students, both home and International.
The wide-ranging list of optional modules means that you can explore a diverse range of related subjects of interest to you.
If you're a part-time student, you'll take three compulsory modules and choose one or two optional modules in your first year. You'll then take the compulsory dissertation module and one or two optional modules in your second year to complete your programme.
Course structure
The list shown below represents typical modules/components studied and may change from time to time.
Modules
Year 1
Compulsory modules
Postgraduate Legal Research Skills
Dissertation
Optional modules (selection of typical options shown below)
You will choose 105 credits from the below:
Central Issues in Criminal Law
Rethinking Policing 1
Rethinking Policing 2
Security, Conflict and Justice
European Human Rights
Cyberlaw: Regulation of Cyberspace
Globalisation and Crime
Inequalities, Law and Justice
Social Care Law: National and International Contexts
International Banking Law: The Regulatory Framework
International Banking Law: Capital Markets and Loans
The International Law of Foreign Investment
World Trade Organisation Law
Digital Environment: Law, Technologies & Human Rights
Contemporary Issues in Intellectual Property: Genetic Resources, Traditional Knowledge and Cultural Expressions
Contemporary Issues in Intellectual Property: Health, Food and Biotechnology
Environmental Law
International Human Rights
Human Rights and Disabled People 1
Human Rights and Disabled People 2
Global Human Rights Advocacy
Global Governance through Law
Insurgency
Terrorism
Counterterrorism
Disability and Development
Debates on Disability Theory and Research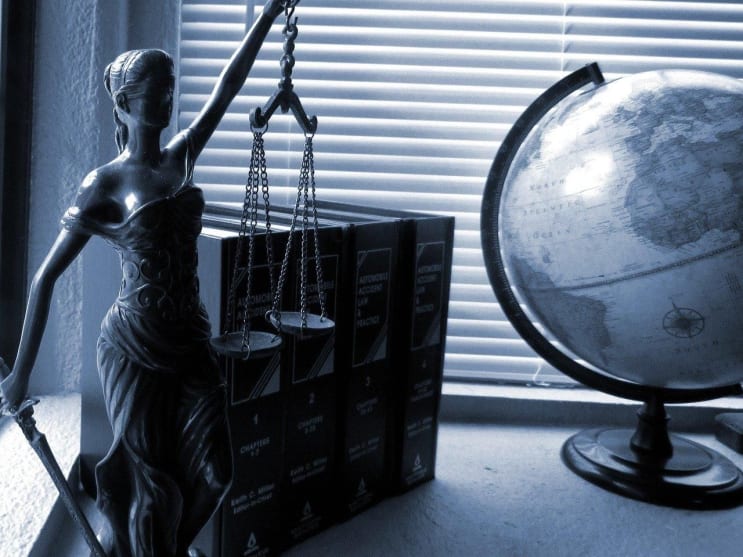 jessica45 / Pixabay
Learning and teaching
This programme is taught through a range of weekly lectures and seminars held on a two-weekly basis. You're strongly advised to attend the weekly lectures on international human rights and international law, particularly if you've not previously studied international law.
Independent study is integral to this programme – not just to prepare for classes but to develop research and other critical skills. You'll be expected to carry out advanced levels of legal research and participate fully in seminars.
Assessment
Most modules are assessed by essays. This is usually the most effective method for you to showcase your advanced legal research.
Entry requirements
A bachelor degree with a 2:1 (Hons) in law or relevant social science or non-UK equivalent.
English language requirements
IELTS 6.5 overall, with no less than 6.0 in any component.
Improve your English
International students who do not meet the English language requirements for this programme may be able to study our postgraduate pre-sessional English course, to help improve your English language level.
This pre-sessional course is designed with a progression route to your degree programme and you'll learn academic English in the context of your subject area.
How to apply
Application deadlines
UK/EU students: 31 July
International students: 31 July
If you intend to apply for funding, you should submit an application for a place on your chosen course at least one month before any specific scholarship deadline.
Fees
See our website for the latest fee information.
Additional cost information
There may be additional costs related to your course or programme of study, or related to being a student at the University of Leeds.
Scholarships and financial support
If you have the talent and drive, we want you to be able to study with us, whatever your financial circumstances. There may be help for students in the form of loans and non-repayable grants from the University and from the government.
Career opportunities
Students who have graduated from this degree often choose careers that centre on or involve understanding and applying human rights law and developing policies at the organisational level. Further training is required but many also go on to practise as lawyers or legal advisors.
Recent graduates have gone on to work in the UK and overseas in a range of organisations including the Ministry of Defence; Women for Women International; Deafblind Association of Zambia; the Office of the Commissioner for Human Rights and beyond. Many also pursue further study by commencing PhD research.
Our other alumni are working at the European Commission, United Nations, non-governmental organisations and in the government sector.
Careers support
The School of Law offers career and personal development support through the School's dedicated Employability Officers. You can book one-to-one appointments with our Employability Officers throughout the year to discuss your career aspirations and get advice on how to make the most of your time with us.
The School also arranges a number of community engagement (pro bono) and work experience opportunities, career development workshops, guest speaker events and careers fairs throughout the year. These opportunities will allow you to develop new skills, enhance your career prospects and network with prospective employers.
In addition to the School-specific careers support, you will also have access to the University's award-winning Careers Centre. The Careers Centre offers one-to-one appointments, advice on starting your own business, careers events, mentoring schemes and support with your CV, applications and interviews.
Last updated Jun 2020
About the School

Our wide range of research-informed courses encompass undergraduate, taught postgraduate and research degree programmes, as well as online and professional development courses.
Our wide range of research-informed courses encompass undergraduate, taught postgraduate and research degree programmes, as well as online and professional development courses.
Read less