LLM International Trade Law
Home ›
LLM ›
LLM International Trade Law
Program Description
This LL.M. covers the legal aspects of international trade and commerce. It is exclusively focused on international commercial law. From the laws regarding the sale and distribution of goods or services to payment and security mechanisms, the rules on the carriage of goods, insurance law and intellectual property rights, the master in international trade law covers it all! Because of its encompassing character, this LL.M. provides you with a comprehensive overview of the legal aspects of international trade.
What aspects does the programme cover?
Commercial Contracts and trade financing
After the Research & Writing Skills module, you will study commercial contracts. The start of commercial transactions is often a contract for the purchase of goods or services, but there are also important ancillary contracts, e.g. commercial agency contracts, distribution agreements, licensing or franchising agreements, etc. These agreements are studied in the Commercial Contracts course. The goods or services purchased obviously also need to be paid. In an international setting, payment and security for payment are not always simple. The Trade Finance Law course looks into the legal aspects of these issues.
Risks, insurance, transportation and intellectual property rights
Parties involved in business transactions will often enter into insurance contracts in order to cover their risks and liability. You will learn how these risks can be allocated and how they may be averted or minimized for example through insurance contracts. Also, purchased goods usually need to be transported. You will study contracts of carriage, transport documents and related documents, and the liabilities of the carrier and the shipper. Finally, manufacturers need to protect their products against unauthorized copying. In the Intellectual Property Rights course, you will learn to understand both the business rationale and the legal structure of IPR protection. You will also become familiar also with the practical implications (and possibilities) of the law.
Does the programme have a special focus?
The specialization International Trade Law distinguishes itself from other LL.M. programmes in business or trade law with its exclusive focus on the commercial law perspective. The courses deal with the way the parties themselves structure their commercial interactions. Company law, regulatory and public law aspects are left aside.
Throughout the Master programme aspects of international trade, the law is considered from a comparative law perspective. Particular attention is paid to differences in approach and outcome between civil law jurisdictions and common law jurisdictions and by reference to the relevant standards in international trade law.
Why choose this programme?
The LL.M. programme International Trade Law offers you an encompassing view on international trade and commerce. In contrast to similar programmes, the focus lies exclusively on the commercial law side of matters and does not go into regulatory or public law aspects.
You are educated by excellent teaching staff. They have both a solid (international) academic background as a wealth of experience from commercial and legal practice.
You study in one of the leading commercial centers and largest ports of Europe, which means you will often go "on-site" to see how things work in practice.
Our graduates have great job perspectives!
Why Erasmus School of Law?
Erasmus School of Law offers you high quality education in an international learning environment. Our Law School applies an interdisciplinary approach that combines legal, economic, social and political thinking.

In addition Erasmus School of Law is located in Rotterdam. With the largest port in Europe, Rotterdam is one of the most important drivers of the Dutch economy. As a result, Rotterdam today is a vibrant cosmopolitan and multicultural city that is home to over 160 nationalities and a host of multinational and local enterprises, like Unilever and Shell.
Based in the port of Rotterdam, this programme educates legal professionals that are to become well versed in international trade law. Due to its position in the center of a large trade hub the programme is able to offer students many opportunities for exploration of trade in practice by combining the theory that is taught with on-site workshops.
Student experiences
Click here to find out more about the experiences of our students!
More information?
Click here if you want to know more about this programme!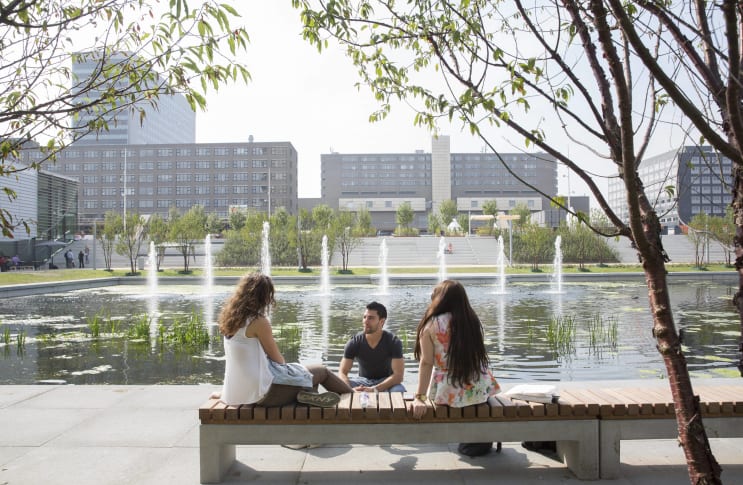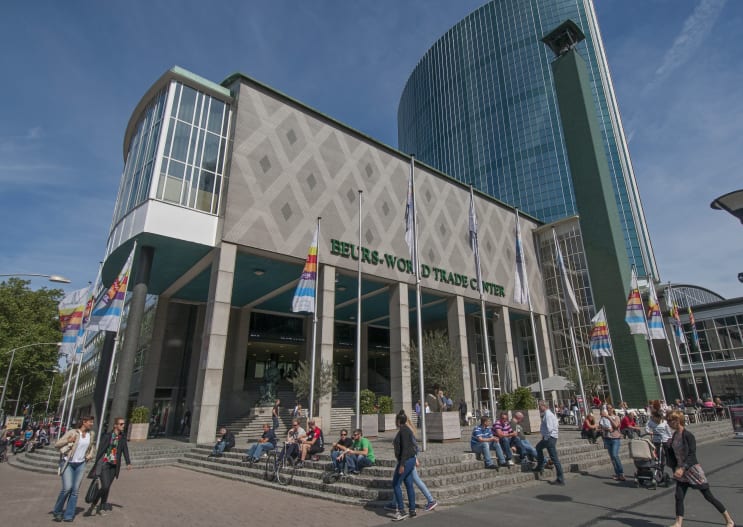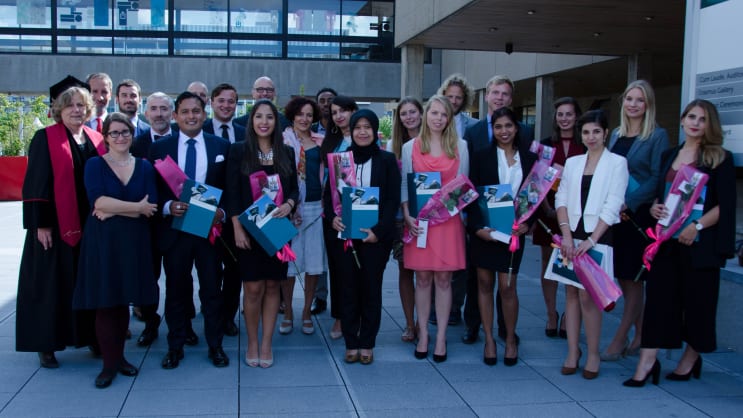 Last updated Oct 2020
About the School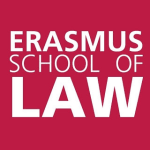 Erasmus School of Law is one of the schools of Erasmus University Rotterdam: a world-class university ranked 71th in the Times Higher Education World Universities Ranking. Our LLM programmes combine a ... Read More
Erasmus School of Law is one of the schools of Erasmus University Rotterdam: a world-class university ranked 71th in the Times Higher Education World Universities Ranking. Our LLM programmes combine academic thinking with practical training.
Read less