LLM International Business Law (DL)
Home ›
LLM ›
LLM International Business Law (DL)
Program Description
Course Details
This course will equip you with specialist knowledge of international law as it relates to commercial activities in a global economy. You will examine the complementary law and business topics that affect international business practice, and you will graduate with an expert legal and business skill set.
Your core modules will focus on public and private international trade law to deepen your critical understanding of the World Trade Organization rules and how countries trade. The expert knowledge you develop of the European Union rules for the development and operation of supranational markets will provide a firm platform for you to explore the legal regulation of free trade throughout the world.
Your in-depth research project will help you to further specialize your professional knowledge, and your enhanced awareness of the legal rules that apply to contracts for international sale of goods between companies will prepare you to work across borders.
Your dissertation will give you the opportunity to pursue a research interest, helping you to further specialize in your chosen career.
Course Benefits
You will put your specialist legal knowledge into business and commercial context to enhance your understanding and analysis of the law.
The University's Virtual Learning Environment (VLE) will enable you to learn when it suits your schedule. You will be able to access the School's guest speaker series digitally so you can benefit from the speakers' professional insights.
Distance Learning
We understand that full-time study does not suit everyone. That's why we offer courses which give you the opportunity to decide where, when and how you can get involved in learning. Studying a distance learning course offers the convenience and flexibility to make education work for you. Whether you'd like to fit your studies around childcare, develop your skills while working or, quite simply, want to learn from the comfort of your own home, we can help you gain a qualification at a time and pace that suits your lifestyle.
Like our students on campus, you will have the same excellent teaching and learning resources, however, you'll find these online instead of in a lecture theatre. Not only are all the modules taught online, but you will also have access to an online community and more than 140,000 books and journals in our online library.
Entry Requirements
Applicants should either have at least a second class honors degree or have equivalent experience or training, normally from within the work environment.
All applications should be supported by a reference, either academic or professional.
All applicants should satisfy our University English language requirements.
English Language Requirement: IELTS 6.5 with no skills below 5.5, or an equivalent qualification. The University provides excellent support for any applicant who may be required to undertake additional English language courses.
MATURE APPLICANTS
Our University welcomes applications from mature applicants who demonstrate academic potential. We usually require some evidence of recent academic study, for example, completion of an access course, however recent relevant work experience may also be considered. Please note that for some of our professional courses all applicants will need to meet the specified entry criteria and in these cases work experience cannot be considered in lieu.
VERIFY YOUR QUALIFICATIONS
If you are an international student, we can help you to compare and verify your qualifications. Please contact our International Office on +44 (0)113 812 1111 09.00 to 17.00 Mon-Thurs / 09.00 to 16.30 Fri GMT or email internationaloffice@leedsbeckett.ac.uk.
NEED TO IMPROVE YOUR ENGLISH LANGUAGE SKILLS?
Don't worry if you don't have the level of English required for your chosen course. We offer a wide range of courses which have been designed to help you to improve your qualifications and English language ability, most of which are accredited by the British Council.
Job Prospects
Many companies recognize the LLM as advanced training and prefer candidates with this qualification. Completing this course at our Leeds Law School will allow you to raise your employability prospects in a competitive legal world, and could lead to a job such as a lawyer, business manager or policy maker.
Global Reward Manager
International Trade Adviser
In-house Legal Adviser
Legal Executive
Careers Advice
Our dedicated Jobs and Careers team offers expert advice and a host of resources to help you choose and gain employment. Whether you're in your first or final year, you can speak to members of staff from our Careers Office who can offer you advice from writing a CV to searching for jobs.
Teaching and Learning
Leeds Law School works with a number of Distance Learning Promotion Partners who can offer advice and guidance about the Distance Learning Courses. The partners include:
The Chancery Lane Institute for Professionals (Dubai)
Q&A Consultants (Pakistan)
London College of Legal Studies (Bangladesh).
Overall workload
If you choose to study this course by distance learning, as a guideline you will need to allocate around 10 hours per week to complete each module plus a further five hours for additional reading and assignments. These 10 hours of teaching and learning will be delivered using a range of interactive resources, this typically includes audio and video content, group discussions, reflective exercises, quizzes, online reading and much more. All these resources are delivered through our Virtual Learning Environment and can be accessed at a time and place that suits you.
Fees & Funding
UK and EU students
The tuition fee for the year for students entering in 2018/19 is £3100. The amount you will pay may increase each year to take into account the effects of inflation.
International Students
The tuition fee for the year for students entering in 2018/19 is £3100. The amount you will pay is fixed at this level for each year of your course.
Facilities
Library
Our Library is open 24 hours a day, seven days a week, every day of the year, providing you with access to specialist books and journals, learning spaces, computers, multimedia facilities and media equipment hire. Tens of thousands of our Library's digital resources, including ebooks, ejournals, and databases, can be accessed online at a time and place to suit you.
Virtual Learning Environment
The VLE gives you access to course materials such as videos, e-books and other documents. You also use it to submit your assignments and to receive feedback.
Last updated Dec 2020
About the School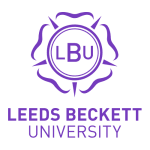 Studying at Leeds Beckett University you will be in the centre of an exhilarating community and be part of a social and economic environment that is shaping the city of Leeds for the future.
Studying at Leeds Beckett University you will be in the centre of an exhilarating community and be part of a social and economic environment that is shaping the city of Leeds for the future.
Read less