LLM Advanced Studies in Law and Digital Technologies
Home ›
LLM ›
LLM Advanced Studies in Law and Digital Technologies
Program Description
How does the digitization and mass distribution of creative work affect intellectual property rights? In what ways can digital technology regulations evolve to better protect individuals and organizations from identity fraud or security breaches?
What does this master's programme entail?
The focus of the programme is the deepening and widening of knowledge in the field of law and governance of digital technologies, such as internet, computers, mobile devices, persuasive technologies, and ambient intelligence, in an international and multidisciplinary context.
The programme provides students with a thorough insight into the multiple modes (i.e. law, contract, and technology) of regulating emerging and converging digital technologies at the global international level, EU level, national level or business level.
The programme develops students' confidence in the handling and presentation of complex and difficult legal materials, orally and in writing, using the specific vocabulary of the various topics of Law and Digital Technologies by providing the tools to enable students to deal with this effectively later in their professional life. Moreover, it lays the groundwork for further academic research in the area of Law and Digital Technologies.
Reasons to choose Law and Digital Technologies at Leiden University?
As a student of the Law and Digital Technologies programme, you will benefit from:
Multidisciplinary learning: You will develop expertise on the law and governance of the internet and digital technologies, focusing on regulatory theory (internet governance and techno-regulation) as well as national and international law (hard law, soft law, and case law).
Excellent reputation: Leiden Law School has developed its reputation for excellence by combining a high level of academic teaching with acclaimed and innovative research. Its tradition of quality attracts prestigious professors and professionals from around the world who teach you in a challenging and supportive atmosphere.
International environment: In addition to the international focus of the curriculum, the unique blend of students and instructors that represent all continents makes our programme a truly global experience.
Is Law and Digital Technologies the right programme for you?
Are you interested in learning more about complex legal and regulatory issues related to the development and convergence of digital technologies? Law and Digital Technologies is a focused and demanding postgraduate programme that will foster your knowledge of this ever-growing field. It is aimed at both legal professionals and top graduates who wish to acquire in-depth knowledge of law and digital technologies from an international and multidisciplinary perspective.
Admission and application
Do you want to apply for this master's programme at Leiden University? Find out how to apply for your programme by following the step-by step guide in the application and admission section:
https://www.universiteitleiden.nl/en/education/study-programmes/master/law-and-digital-technologies/admission-and-application
Last updated Sep 2020
About the School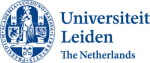 Are you curious, critical and involved in the world around you? At Leiden University, the oldest university in the Netherlands, you can make a valuable contribution to tackling the various national an ... Read More
Are you curious, critical and involved in the world around you? At Leiden University, the oldest university in the Netherlands, you can make a valuable contribution to tackling the various national and international challenges facing modern society. Together with academics and fellow students from all over the world, you will actively address these challenges. We keep an open mind, do not shy away from difficult discussions and allow one another the space to disagree. We expect the same active, open-minded and critical attitude from you. We challenge you to look beyond your own boundaries. Leiden University welcomes anyone who wants to achieve their full potential. Our modest community size in the historical cities of Leiden and The Hague creates a highly personal and committed atmosphere. Together, we map out a learning path that suits you and your ambitions. You will also be encouraged to conduct research in cooperation with eminent and enthusiastic scholars. The knowledge and skills you develop here will benefit you for the rest of your life, regardless of the career path you choose!
Read less
Leiden ,
Leiden ,
Leiden ,
Leiden ,
Leiden ,
Leiden ,
The Hague ,
The Hague ,
The Hague ,
The Hague
+ 9 More
Less