LLM Advanced Studies in International Civil and Commercial Law
Home ›
LLM ›
LLM Advanced Studies in International Civil and Commercial Law
Program Description
How do States settle their international disputes? How is litigation and arbitration at the international law level conducted ? Can investment disputes between a State and a foreign investor or between two States be arbitrated? What is the role of the International Court of Justice and other international courts and tribunals in international society?
Learn how to answer and deal with these and other questions from an international law perspective.


What does this master's programme entail?
Globalisation and increasing international trade have led to the rapid internationalisation of civil and commercial law, thus forming a complex and multi-layered discipline. Leiden University's International Civil and Commercial Law programme deals with different levels of international, EU and national laws as they coexist and interact with one another. This programme will equip you with the skills necessary to fully understand and apply such intertwined layers to domain-specific legal issues.
This master allows you to specialise in international dispute settlement and arbitration with a strong emphasis on international law, while at the same time connecting to other related fields of law, such as arbitration in the international commercial law context. It also includes extra-curricular activities such as a moot courts, programme trips and visits, workshops and group exercises.
Reasons to choose International Civil and Commercial Law at Leiden University?
As a student of the advanced master's European and International Business Law, you will benefit from:
Comprehensive approach: This programme is truly all-inclusive in its quest to shed light on transnational, international and comparative aspects of law.
Unique case studies: Many lecturers in the ICCL programme work in civil and commercial law practice and use their real-life cases to enhance your learning experience.
Excellent reputation: Leiden Law School has developed its reputation for excellence by combining a high level of academic teaching with acclaimed and innovative research. Its tradition of quality attracts prestigious professors and professionals from around the world who teach you in a challenging and supportive atmosphere.
Is International Civil and Commercial Law the right programme for you?
Are you interested in gaining an in-depth understanding of the intertwined layers of international, EU, UN and national laws which make up the complex area of international civil and commercial law? Then this could be the programme for you.
This programme is a good fit if you are a law graduate wishing to pursue a challenging master's study or a legal practitioner wishing to specialize in various private and commercial law aspects of cross-border trading, contracting and competing.
You can either complete this programme in one year as a full-time student or in two years as a part-time student.
Admission and application
Do you want to apply for this master's programme at Leiden University? Find out how to apply for your programme by following the step-by-step guide in the application and admission section:
https://www.universiteitleiden.nl/en/education/study-programmes/master/international-civil-and-commercial-law/admission-and-application
Last updated Sep 2020
About the School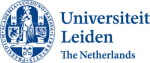 Are you curious, critical and involved in the world around you? At Leiden University, the oldest university in the Netherlands, you can make a valuable contribution to tackling the various national an ... Read More
Are you curious, critical and involved in the world around you? At Leiden University, the oldest university in the Netherlands, you can make a valuable contribution to tackling the various national and international challenges facing modern society. Together with academics and fellow students from all over the world, you will actively address these challenges. We keep an open mind, do not shy away from difficult discussions and allow one another the space to disagree. We expect the same active, open-minded and critical attitude from you. We challenge you to look beyond your own boundaries. Leiden University welcomes anyone who wants to achieve their full potential. Our modest community size in the historical cities of Leiden and The Hague creates a highly personal and committed atmosphere. Together, we map out a learning path that suits you and your ambitions. You will also be encouraged to conduct research in cooperation with eminent and enthusiastic scholars. The knowledge and skills you develop here will benefit you for the rest of your life, regardless of the career path you choose!
Read less
Leiden ,
Leiden ,
Leiden ,
Leiden ,
Leiden ,
Leiden ,
The Hague ,
The Hague ,
The Hague ,
The Hague
+ 9 More
Less