LLM Advanced Studies in International Children's Rights
Home ›
LLM ›
LLM Advanced Studies in International Children's Rights
Program Description
The Master of Laws: Advanced Studies in International Children's Rights is a one of a kind program, offering an advanced master (LL.M) dedicated to the rights and interests of children from a legal perspective. Today – more than 25 years after the adoption of the United Nations Convention on the Rights of the Child – the role of international, regional and domestic systems in issues of child protection, participation and empowerment is ever-growing and requires in-depth specialization.
Multi-layered and interdisciplinary
The programme offers a multi-layered study (covering international, regional and national legal systems), as well as an interdisciplinary scope, to examine the most relevant issues impacting children worldwide. What are the rights of the child when it comes to forced marriages or protection against violence or exploitation? Which rights do refugee children have in their host communities? How do we balance between the rights of children, parents and the state? And how can children's rights be legally enforced in various countries across the globe?
During the small-scale, English-language programme, you will address highly topical and global issues related to children and their human rights and you will develop an understanding of the legal processes for making children's rights a reality across the globe.
Activities
In addition to our academic staff, which comprises renowned international legal experts in the field of children's rights, the program offers students the opportunity to meet and discuss hot topics affecting children with guest lectures and representatives from NGO's and international organizations, such as the Hague Conference on Private International Law and the International Labor Organization, as well as with prominent practitioners working in the field of children's rights.
The program also includes a trip to Geneva to attend a session of the United Nations Committee on the Rights of the Child, and meet with other international organizations operating at the international arena on issues relating to children's rights.
For whom?
law graduates in possession of a full law degree (offering access to legal practice) or legal professionals.
graduates who hold a degree at an equivalent level in another discipline with a sufficient background in or understanding of law and/or sufficient professional experience in the field.
Admission and Application
Do you want to apply for this master's programme at Leiden University? Find out how to apply for your programme by following the step-by-step guide in the application and admission section:
https://www.universiteitleiden.nl/en/education/study-programmes/master/international-childrens-rights/admission-and-application
Last updated Sep 2020
About the School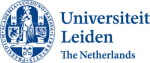 Are you curious, critical and involved in the world around you? At Leiden University, the oldest university in the Netherlands, you can make a valuable contribution to tackling the various national an ... Read More
Are you curious, critical and involved in the world around you? At Leiden University, the oldest university in the Netherlands, you can make a valuable contribution to tackling the various national and international challenges facing modern society. Together with academics and fellow students from all over the world, you will actively address these challenges. We keep an open mind, do not shy away from difficult discussions and allow one another the space to disagree. We expect the same active, open-minded and critical attitude from you. We challenge you to look beyond your own boundaries. Leiden University welcomes anyone who wants to achieve their full potential. Our modest community size in the historical cities of Leiden and The Hague creates a highly personal and committed atmosphere. Together, we map out a learning path that suits you and your ambitions. You will also be encouraged to conduct research in cooperation with eminent and enthusiastic scholars. The knowledge and skills you develop here will benefit you for the rest of your life, regardless of the career path you choose!
Read less
Leiden ,
Leiden ,
Leiden ,
Leiden ,
Leiden ,
Leiden ,
The Hague ,
The Hague ,
The Hague ,
The Hague
+ 9 More
Less