Read more about this program on the school's website
Program Description
Take the first steps towards a range of exciting and rewarding careers in law with our LLB Law Single Honours degree.
You will gain a comprehensive grounding in the seven areas covered by a qualifying law degree; Contract Law, Criminal Law, Land Law, Equity and Trusts, EU Law, Law of Tort and Public Law.
As your studies progress, you can choose from a wide range of specialised subject areas of law relating to medicine, human rights, family, the environment, trade, employment, and media.
Throughout your studies, you will develop excellent research and analytical skills and learn to present your ideas effectively both verbally and in writing.
Why Law at Swansea?
Swansea University has an established and growing reputation for law teaching and research. The School of Law is recognised as a source of expertise and as having an impact on policy and practice in a diverse range of fields of practice. The School is wholly committed to continuous improvement in teaching and learning, and to putting students at the centre of its activities.
Based at the Hillary Rodham Clinton School of Law, you will benefit from being part of lively and diverse research and teaching environment with students at its heart.
Law is ranked in the top 300 in the world (QS World Rankings 2020)
You will be joining a university that is in the UK top 10 for overall student satisfaction (NSS 2019) and the UK top 5 for career prospects (Guardian 2020).
Your Law Experience
We offer an inclusive, student-focussed learning environment and community. Modules are delivered and assessed in a variety of different ways and you will be encouraged to take responsibility for your own learning, to work independently as well as with others, to act professionally, and to master new skills. As well as teaching and learning activities we offer a broad range of opportunities for you to get involved: from research-based placements to working with clients, to developing advocacy and other skills. Our thriving Law Clinic offers students the opportunity to get involved in giving advice to clients and we have programmes of extra-curricular mooting, negotiation and interviewing.
Our undergraduate degree structure, with its range of final year optional modules, gives you plenty of scopes to tailor your studies to your particular interests, career goals, or ambitions.
You have the option of spending a year abroad between your second and final year, broadening your skills and experience with one of our partners.
We offer a range of work placement opportunities in a wide range of settings, both in the UK and abroad.
Law Employment Opportunities
Studying a qualifying law degree can lead to a range of careers. We aim to equip students with multiple skills to enhance their graduate prospects. Our graduates go on to a wide variety of careers, which include being a:
barrister, chartered accountant, civil servant, lecturer, legal executive, local government officer, paralegal, police officer, prison officer, researcher, solicitor, stockbroker or trading standards officer.
Careers and Employability
Careers and Employability Swansea Employability Academy (SEA) will support you at each stage of your career journey helping you build a bright future.
Our career support services include:
Employability workshops, employers' talks, bespoke events and careers fairs.
Individual advice and guidance from professionally qualified Careers Advisers.
Help with finding jobs, internships, work placements and volunteering opportunities.
Access to information resources on a wide range of career management topics.
Advice and guidance on postgraduate study and funding.
Funding to support student internship opportunities and Student Society/Club events.
We also provide help and advice for Swansea University Alumni up to two years after you graduate.
Employability at the School of Law
The School of Law takes a proactive approach to enhance graduate employability, with a dedicated Employability and Placements Officer. The School offers a range of local, national and international work placements, professional courses and the advice and support to help you develop the skills to achieve your ambitions.
Last updated Aug 2020
About the School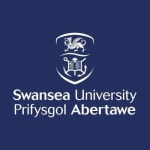 Swansea University is a research-led university that has been making a difference since 1920. The University community thrives on exploration and discovery, and offers the right balance of excellent t ... Read More
Swansea University is a research-led university that has been making a difference since 1920. The University community thrives on exploration and discovery, and offers the right balance of excellent teaching and research, matched by an enviable quality of life.
Read less